UNS S31254 Super Austenitic Stainless Steel
What is UNS S31254? This grade of steel is a super austenitic stainless steel. They are high end stainless steel designed for impact toughness resistance to chloride crevice corrosion, stress corrosion cracking, and pitting. These are austenite with high content of nickel and chromium.
What is ASTM A240 / A240M? It is an American material standard for standard specification for chromium and chromium-nickel stainless steel plate, sheet, and strip for pressure vessels and for general applications.
Why S31254 called Alloy 254 Stainless Steel? When a material grade is specified as stainless steel, it means it has chromium content in it but this grade has high chromium content. S31254 is the UNS designation alloy, also referred as 254 alloy in SAE designation and is defined in ASTM A240 standard.
This material grade is usually provided in the annealed state offering yield strengths more than three hundred mega Pascal. This material cannot be strain hardened by heat treatment but harder surface toughness can be gained by cold working. The normal pitting resistance equivalent number of this alloy is forty two to forty four which makes sure that the resistance to pitting corrosion and crevice is high, enhancing this alloy as a substitute to the austenite alloys in 300 series (for example SUS304 type) in areas where mechanical properties are needed higher.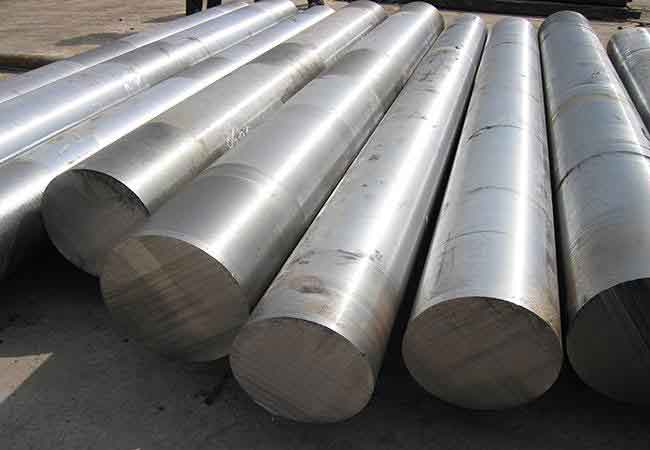 Available Forms in Market: Following are the available forms of S31254 steels in the global market:
Coils
Sheets
Pipes
Tubes
Seamless
Plates
Seam welded, cold redrawn and annealed
Round bars
Seam welded and cold redrawn
The Indicative Chemical Composition of S31254 Steels:  The chemical composition of this grade is indicated as under:
Maximum percentage of Carbon (C) is 0.02 percent.
Maximum percentage of Manganese (Mn) is 1.0 percent.
Maximum percentage of Phosphorous (P) is 0.3 percent.
Maximum percentage of Sulphur (S) is 0.01 percent.
Minimum percentage of Chromium is 20.0 percent
Minimum percentage of Nickel is 18.0 percent.
Maximum percentage of Silicon (Si) is 0.7 percent.
Remaining is iron (Fe) percentage and with few negligible impurities.
Mechanical Properties of S31254 Steels: Following are some of the mechanical properties of UNS S31254 steels:
The tensile strength of the 254 alloy steel is expressed in Newton per millimeters and it must be at-least 600 N/mm2 (MPa).
The elongation property of S31254 steel varies with the heat treatment process but it indicated typically 50% at break.
S31254 is welded with filler materials like alloy 625.
The Brinell hardness is indicated around 210.
Corrosion resistance is higher than the other known austenitic grades.
Equivalent Material Grades in Other International Standards: Some equivalent standards are as under:
In SAE designation, the corresponding material is referred as 254 alloy.
In DIN standard, the corresponding material is referred as 1.4547 type steel.
Applications of S31254 Stainless Steels: Applications are as under:
Elevated oil distillation columns
Exhaust gas desulfurization scrubbers
Pumps
Chokes
Industrial components for oil and gas
Industrial components for food processing equipment
Valves
Pipework
Saltwater handling
Flanges & manifolds
Industrial components for chemical industry
Bleaching equipment in the pulp & paper industry
Desalination
Heat exchangers
Suppliers of S31254 Steel: Suppliers are also listed below:
Supplier Penn Stainless Products bearing contact number 215-536-3053.The supplier address is 190 Kelly Road Quakertown, USA. PA 18951
Supplier West Yorkshire Steel Ltd bearing contact number 01937 584440. The supplier address is Sandbeck Industrial Estate, Wetherby, Leeds. LS22 7DN UK.