SECC Steels – JIS G 3313 Electro-Galvanized Commercial Cold Rolled
What are SECC Steels?
SECC steel is electro-galvanized commercial quality cold rolled steel which is basically cold rolled and then coated with zinc in an electro-galvanizing line. SECC is a material grade and designation defined in JIS G 3313 standard. It is a low-cost steel metal grade with improved thermal conduction that is mostly utilized for the casings of computer and other electronic accessories. As a basic Zinc-Coated Carbon Steel it can be enumerated in mild steel which is processed under electro galvanization, unlike the SGCC steel which is processed hot-dip galvanized steel.
---
What is JIS G 3313?
JIS G 3313 is a Japanese material standard for electro-galvanized steel.
---
Full form of SECC steel
Professionals say SECC steel is an acronym of Steel Electrogalvanized Commercial Cold rolled. However, we maintain our stance that it is a Japanese material grade and has no direct full form in English abbreviation. This full form can be used to explain this type.
---
What is Electro-Galvanized Commercial Cold Roll?
The based metal is actually made up of commercial quality cold rolled steel but the coating is made up of zinc through electro galvanization process unlike the hot-dip galvanized steels. Following forming operations can be performed on this type of steel:
Pressing
Blanking
Shaping
Lancing
Piercing
Notching
Stamping
However, any specific forming operation should be properly investigated and testing should be performed before the execution.
---
What is the Electro Galvanization Process?
The electro galvanization process is an industrial process which is used to coat base steel with the layer of zing by electroplating. The zinc coating obtained through this process protects the base steel from rust and corrosion. Moreover, the zinc coating achieved through electroplating process is highly accurate and precise if the coating thickness is considered. There are two types of electrolytes that are used for electro galvanization i.e. alkaline and acidic electrolytes.
---
Why SECC material is called electro-galvanized Steel?
When a material grade is specified as electro-galvanized steel, it simply refers it has been subjected to an electro galvanization process by which galvanization is performed. Through this process, a coating of zinc is applied on the surface of the steel. Zinc protects the steel from rusting and other issues. Zinc coating increases the life of base steel. Since the coating is done through electrolysis, therefore, it is said as electro-galvanized steel.
---
Available Forms in Market
Following are the available forms of SECC steels in the global market:
Galvanized Coils
Slit Edge Galvanized Coils
Cut to Length Galvanized Sheets
---
Dimensional Characteristics of SECC Steels
The applicable thickness for this SECC material as defined in the JIS 3313 starts from 0.40 mm to 3.0 mm or over. However, the width of SECC material ranges 600 mm to 1500 mm. Slit widths of desired specifications are also available.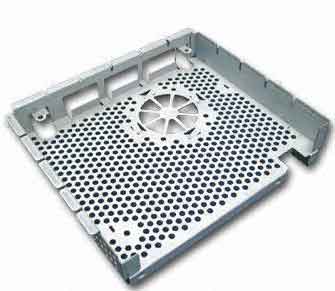 ---
The Chemical Composition of SECC Steels:
The chemical composition of the base metal of SECC steels as under which is probably the same as of SPCC steel:
Remaining is iron (Fe) percentage and with few negligible impurities.
---
Mechanical Properties of SECC Steels
Following are some of the mechanical properties of SECC steels:
The tensile strength of the SECC Steels is expressed in Newton per millimeters and it must be at least 270 N/mm2 (MPa).
The elongation property of SECC steel varies with the ranges of thickness.
The weldability of these materials is conformed. Welding on these materials is recommended in a properly ventilated space.
---
Equivalent Material Grades in Other International Standards
Electro Galvanization is performed worldwide. Therefore ISO comes with an equivalent grade of electro galvanization material SECC steel. Read more about the international standard for electrolytic-galvanized commercial quality cold rolled materials in ISO 5002 is stated as CR1.
In USA, electro galvanization is performed therefore Equivalent grade of SECC steel in the American standard of ASTM A591 / A591M is A591-CQ Carbon Cold Rolled Steel Sheet.
---
Applications of SECC & Commercial Cold Rolled Steel
Electro galvanization alters the properties of SPCC steel and makes it SECC steel. Therefore with the help of electro galvanization, these materials can be used in environments where there is high moisture content which causes rust on simple cold rolled steel. But due to electro galvanization, SECC steel can be used in locations moderately prone to rust and corrosion. Some common applications are as under
SECC Steels are primarily used in PC cases, motor cases, tanks etc.
These are also used in different applications of electrical instrumentation.
SECC coils are also consumed by painted products.
---
Suppliers of SECC Steel
Suppliers are also listed below:
Supplier JFE Steel Corporation Beijing bearing contact number (86)10-6590-9051.The supplier address is 1009 Beijing Fortune Building No.5, Dongsanhuan North Road, Chaoyang District, Beijing, 100004, P.R.China
Supplier Nippon Steel & Sumitomo Metal Corporation bearing contact number 81 – 3– 6867-4111. The supplier address is 2-6-1 Marunouchi, Chiyoda-ku, Tokyo 100-8071 Japan.
SECC steels are manufactured from SPCC steels, after the electrolytic process of galvanization which is simply called as electro galvanization. Thus parent or mother cold rolled steel material is SPCC steel for this type and grade of product.