As the name suggests these are gaskets that can withstand the exposure of acids on its surface without deformation, deterioration and adverse effects on the gaskets itself. Gaskets are parts, characteristically produced of a rubber-like stuff, utilized to produce a mechanical connection i.e. Sealed for fluids to pass through.
Gasket Material: The gasket material is what directs the range of acid resistance; hence, substance selection is serious and is openly connected to the compound being enclosed. Butyl is a general substance for acid resistant gaskets for the reason it offers sturdy resilience to almost all acids.
---
Uses: Acid resistant gaskets are normally utilized as surface closures on the flanges of connections in containment containers. These can be used in variety of different applications more likely in acid containers or vessels.
---
Design & Development: Acid Resistant Gaskets are also named as chemical resistant gaskets. Manufacturers in the design phase use different material chemical resistant charts to design specific acid resistant gaskets for specific use. The strength of the acid at the application point and the exposure is also important for the design phase. Moreover when in applications; acid and other chemicals can create a compound effect that can also become a challenge for product designers for specialized exceptional applications.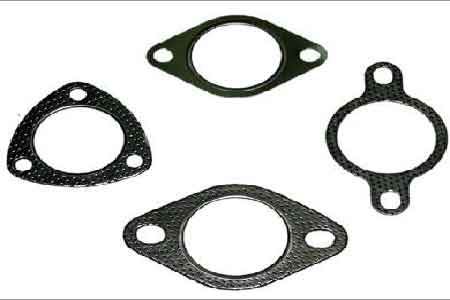 ---
Suppliers: Some of the suppliers are Dalian Yida Precision Rubber Products, Wuxi Xiangjian PTFE Product Co., Ltd., Shenzhen Xinhuaxu Rubber and Yantai Huazhonghua Sealing Materials.
---