UNS S31600 Austenitic Molybdenum Stainless Steel
What is UNS S31600? Grade S31600 is the molybdenum grade defined in the UNS system, which comes after the UNS S30400 in its importance within the austenitic stainless steels. The molybdenum offers S31600 enhanced corrosion resistant properties than SUS 304, especially more resistance to crevice corrosion and also pitting in chloride atmosphere.
What is ASTM A240 / A240M? UNS S31600 is also identified in the standard as 316 grade. It is an American material standard for standard Specification for Chromium and Chromium-Nickel Stainless Steel Plate, Sheet, and Strip for Pressure Vessels and for General Applications.
Why S31600 called Grade 316 Stainless Steel? When a material grade is specified as stainless steel, it means it has chromium content but this grade has molybdenum in it that makes it different. S31600 is the UNS designation alloy, also referred as 316 alloy in SAE designation and is defined in ASTM A240 standard.
Alloy UNS S31600 offers excellent and high temperature tensile, creep and stress-rupture strengths. Moreover it also gives outstanding formability and weld-ability. S31600 is the higher carbon version of S31603 and is influenced from sensitization; thus heavy welded sections in Grade 316 may need post-weld annealing for maximum corrosion resistance unlike 316L.
Available Forms in Market: Following are the available forms of S31600 steels in the global market:
Forged Casted Parts
Coils and sheets
Wires
Pipes and tubes
Seam welded, cold redrawn and annealed
Plates and Round bars
Seam welded and cold redrawn forms
Dimensional Characteristics of S31600 Steels: The applicable thickness for this S31600 material as obtained by online statistics in the market starts from 0.30 mm to 35 mm defending upon processes. However the width of this material varies and it is available in 660 mm and over. As it is available in different forms, dimensional aspects should be confirmed from traders, manufacturers and dealers.
The Indicative Chemical Composition of S31600 Steels:  The chemical composition of this grade is indicated as under:
Maximum percentage of Carbon (C) is 0.08 percent.
Maximum percentage of Manganese (Mn) is 2.0 percent.
Maximum percentage of Phosphorous (P) is 0.045 percent.
Maximum percentage of Sulphur (S) is 0.03 percent.
Minimum percentage of Chromium is 16.0 percent and maximum percentage of Chromium is 18.0 percent.
Minimum percentage of Nickel is 0 percent and maximum percentage is 14.0 percent.
Maximum percentage of Silicon (Si) is 0.75 percent.
Maximum percentage of Molybdenum (Mo) is 3.0 percent and minimum is 2.0 percent.
Remaining is iron (Fe) percentage and with few negligible impurities.
Mechanical Properties of S31600 Steels: Following are some of the mechanical properties of 420 steels:
The tensile strength of the 316 alloy steel is expressed in Newton per millimeters and it must be at-least 520 N/mm2 (MPa).
The elongation property of S31600 steel varies with the heat treatment process and thickness but it is indicated typically 40%.
S31600 can be welded by all fusion and resistance methods. But it is not weld able with oxyacetylene welding methods.
The maximum Brinell hardness is indicated around 217.
Corrosion resistance is higher than the other known austenitic grades.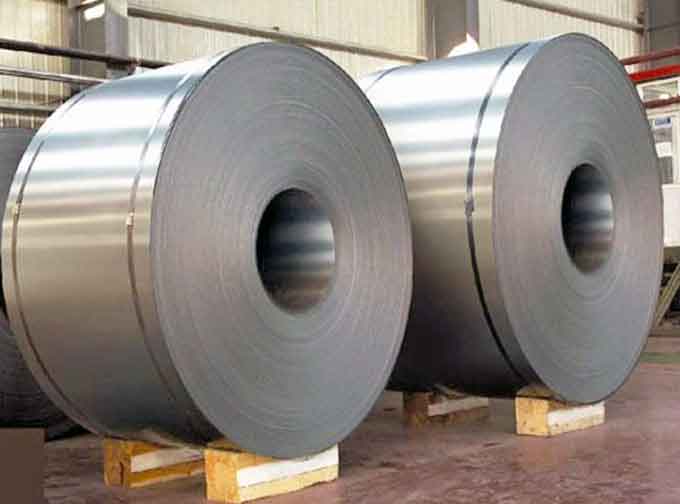 Equivalent Material Grades in Other International Standards: Read more about the
Equivalent grade of this type in SAE is 316
In JIS designation, the corresponding material is referred as SUS 316 alloy.
In DIN standard, the corresponding material is referred as 1.4401 type steel.
In Swedish SS standard, the corresponding material is referred as 2347 type steel.
Applications of S31600 Stainless Steels: Applications are as under
Coastal development paneling, trim and railings
Process utilities, instrumentation in lab and chemical industry
Instruments and utilities in food preparation in chloride environments
Instruments and processing utilities in textile industry
Fittings, and accessories in boating and marine industry
Instruments and processing utilities in pharmaceutical industry
Instruments used in pollution control
Heat exchangers in coastal environment filled with chlorides
Suppliers of S31600 Steel: Suppliers are also listed below:
Supplier Penn Stainless Steel bearing contact number 215-536-3053.The supplier address is 190 Kelly Road Quakertown, PA 18951
Supplier Ulbrich Stainless Steels & Special Metals, Inc. bearing contact number 203-239-4481.The supplier address is 153 Washington Ave. North Haven, CT 06473