Armoured Hose
An armoured hose is defined as a dedicated hose in which a metal sleeve is exerted to the exterior of the hose to enhance its mechanical properties like strength and resistance to elasticity. The metal covering is characteristically a braided jacket of metal threads so as to lessen the effect of the armour on hose elasticity.
---
Standard: The international standards i.e. ISO 7369 defines the specifications of metal hoses & its assemblies and is titled as "Pipework — Metal hoses and hose assemblies".  US patent publication number US4668319 A defines the method to manufacture Method of manufacture of a braided hose.
---
Suppliers & Requirements: United Flexibles, HydroFles Pipe Pvt Ltd., and Xingheng Petroleum Machinery Accessories Co., Ltd are some of the suppliers of Armoured Hoses in the market.  There are others as well and since it is an area of design specifications that can cater a range of requirements therefore the use of any specific application needs proper match between the usage requirements and the design specifications.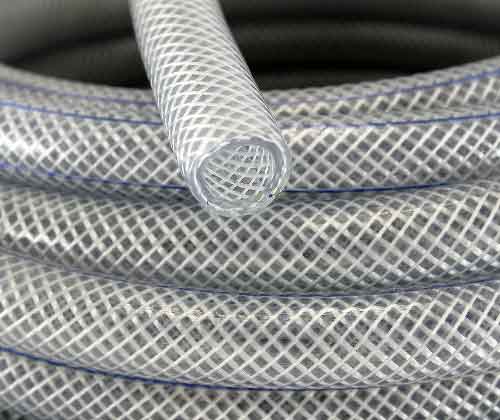 ---
Uses: Hoses are used to convey fluids. The uses of armoured houses are mandatory because of high pressure fluids or high pressure systems. The armored hoses can withstand higher stresses and pressure of fluids and can be used in highly robust environments. But for any specific use, the user must communicate properly with the supplier so that the requirements of that specific need are met.